Microsoft is offering free upgrade to Windows 10 to all pc's currently on Windows 7 and Windows 8. The Windows 10 upgrade takes place in two parts. In the first it downloads the update files to your hard disk silently and after its done just notify the user that he can now upgrade.
After you have upgraded your pc's to Windows 10 or the latest builds you will suddenly notice that it has taken a large chunk of C:, your system drive. The sudden fall in the free space on system drive results in the system slowing down and a lot of data just occupying the space on hard disk.
The other most important thing for a system administrator or even for a home user it is necessary to have a media of the installation disk. For a system administrator it saves the time of downloading the same data on all pc's on the network. While a home user could use his copy to revive the system from a crash.
Creating an Installation Disk of Windows 10 iso from downloaded install.esd file.
To do this you will need to locate the install.esd file which is located in "C:\$Windows.~BT\Sources". You can open this folder by pasting the path in explorer as it is a hidden folder.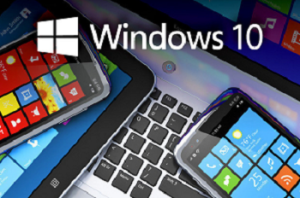 If you don't see it, enable Show hidden files and folders.
Download ESD Decrypter 4.7 (esd-decrypter-wimlib-4.7z)
 This will help you to create a windows 10 ISO which you can further use to reinstall Windows 10 whenever needed. You may not understand the importance of having an installation disk while you system is working  but it would be of great help when system goes down, so its better to have a DVD burnt or just ISO created and saved externally for the bad day situation.
You can also use the Microsoft USB/DVD creator tool to create Windows 10 bootable media after you create iso from update files. You can thereafter remove Windows.old folder to free up space.
Related Posts: