Petalite Flux, is the name that has come out surprising a lot of tech enthusiast. The device is a External Phone Charger that charges itself in just 15 minutes. Yes, you read it right the 2600 mAh power bank gets itself ready within 15 minutes.
So while in a hurry you don't need to put your phone on the dock rather you can get your power bank up and you are set to go. It would save your time you put in charging your phone.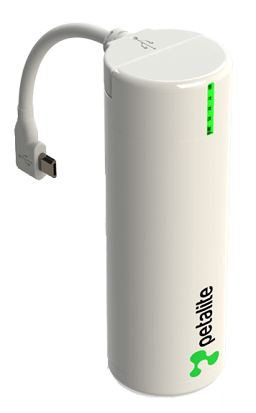 The smartphone users who complain about battery drain due to extensive use can now rely on this device. The battery backup is also good and is tipped to work around 1000 charging cycles.
The size of this external phone charger is compact and thus fits into your pocket. The easy to carry charger is well crafted.
It charges itself from a specially designed dock which pushes some extra amperes current to charge the external charger in 15 minutes. The charger charges the phone via micro USB. However it also supports other phones like Apple.
It comes with a LED battery indicator which shows the level of power remaining in the charger. Thus you can get your power bank charged before it fully drains out.
Technical Specifications of the External Phone Charger, Petalite Flux :
– 90mm x 30mm x 30mm of dimensions
– 2600mAh battery
– 95g of weight
– LEDs indicators
– More than 1000 charging cycles
– USB 2.0 port
The product is to be launched by the end of August on Indiegogo crowd-funding website.
Related Posts: