Xiaomi, popularly known as the "Apple of China" had already posed a challenge to the biggies when it declared its plans to go global in April 2014. Market experts had predicted a stir in the smartphone market with entry of Xiaomi. The Chinese local brand took off as it launched itself in the Chinese market. It is said to be the fastest growing brand there.
Xiaomi is poised to launch three variants for Indian market Redmi 1s – The entry level low budget smartphone with a price tag of INR 6999/-, Redmi Note Phablet – The phablet will be available at a price of INR 9999/- and  Xiaomi Mi 3 – The smartphone packed with a lot of features with an unbelievable price tag of INR 13,999/-.
Xiaomi has launched Xiaomi its first of the trio in the Indian market. Pre-orders have already been flowing and market is awaiting its sale to begin. Like Motorola it has partnered with Flipkart for its sales.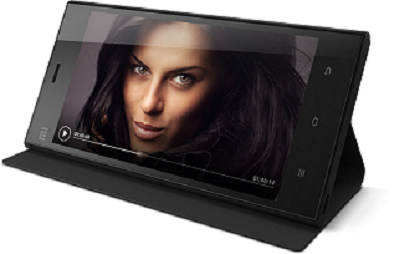 Technically speaking the phone comes with a Quad Core 2.3 GHz Qualcomm Snapdragon 800 processor, a 2Gb Ram and 16Gb Internal memory. The 5 inch display screen gives it the Xperia Z2 like look.
The phone scores in aesthetics and tech specs as well. The feature rich Xiaomi Mi 3 smartphone can be a serious threat for its peers. It beats them hands down in price for the available features.
The 13 megapixel rear camera gives you good photo quality. The phone also has a dual led flash. The company likes to flaunt its MIUI interface through which a user can easily customize the device. The 25 hrs talk time on 2G, 21 hrs data usage on 3G and 500 hrs standby time is just amazing that Xiaomi Mi 3 offers.
The only let down for the phone could be the non availability of the expandable memory. The 16 Gb (13.22Gb available storage) internal memory is the only available space on the phone.
The phone comes with Android KitKat 4.4 optimized with MIUI version 5. Unlike some of its versions in other countries, in India users can get apps downloaded from Google store.
In all the phone is more than worth the price tag. It would be only on 22nd July when we come to know the market response and whether it does the same magic like the Moto G and Moto E.
Related Posts: