This Diwali you may end up shopping from comfort of your living room. Anyhow its October heat that is at its peak and online shopping could be the best solution that could help you out. What would be better than sipping a chilled cranberry juice sitting back in your air-conditioned living room and purchasing your apparels.
The strawberry on the cake or may be pudding is that the online shopping carnival is here to surprise you. The major online shopping portals like the Flipkart, Snapdeal and Amazon have already fixed their bumper sale dates.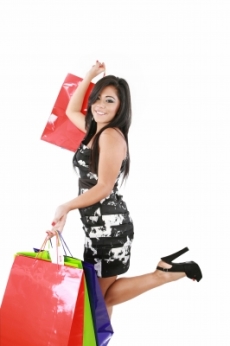 Flipkart goes for 'The Big Billion Day' on 6th October 2014 which plans to offer Big discounts to the crazy e-shopaholics. Flipkart has come along with range of discounts and savings on all its products across all segments. The Xiaomi Redmi 1s goes on a sale without pre-order and a discount voucher the first time since its launch in India. So the Xiaomi enthusiasts can hope to have their hands on this gadget this time may be.
Snapdeal's Diwali bumper sale will keep you stuck to its website with offers changing every hour. The offers are irresistible and can leave you empty pocketed. The iphone 4s 8Gb that is INR 20,000/- plus is being offered at sub INR 15000/-. There are many such hourly offers that would excite you. Mind you if have lost the offer just refresh your page at regular intervals and you could be lucky to get your device at the offer price. The sellers constantly change their prices and offers.
After the success of Amazon India's 'Mission to Mars' celebration sale from 4th – 6th October 2014, the company plans a biggie 'Diwali Dhamaka Week' from 10th – 16th October 2014. This sale is said to break all the previous records. Amazon is planning to woo its Indian customers by making their Diwali special with freebies and discounts.
So make this Diwali special by saving and not spending through this Online shopping Carnival.
Related Posts: