Those Mozilla Firefox fans out there, here is a Good News!! Now you will be able to power your Android phones with apps made for Firefox OS. This is now possible by updating to Firefox for Android 29 to run Firefox apps.
Apps designed specially for Firefox OS will now be available for android. Since Firefox OS is browser based, to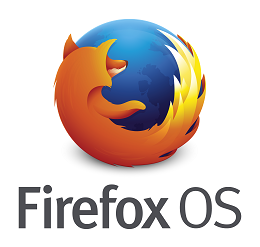 run Firefox apps on operating systems other than Firefox was always on cards. The apps can be downloaded directly from the app Marketplace (Firefox OS app store). The apps can be saved as shortcut to open directly from the device home screen. The apps however open in the Firefox OS browser.
The Firefox OS apps experience is simply amazing. The apps load smoothly within the OS. With this move Firefox expects more users would have a hands on experience on its OS. Further creating a customer base for the Firefox OS phones. Firefox OS has not obtained the OS market share as it was expected.
Android has been undoubted winner in mobile phone OS market. To create its space within the OS market, Firefox is trying hard by wooing customers to use its OS. May be this strategy of to run Firefox apps on Android OS will help boost its Firefox OS phones.
This is also a good news for Firefox developers who want to bring their ideas to android device. For them their apps would run smoothly on Android by installing Firefox for android, they need to make no changes in their apps source code.
The step by Mozilla Firefox would encourage more Firefox developers to bring their product to the marketplace. A larger audience base would be encouraging for developers and we could see new apps hitting the marketplace soon.
Now, with Firefox for Android 29, Mozilla is extending this open Open Web Apps ecosystem to Android. Over the past few months, we have been working on providing a "native experience" for Open Web Apps. What this means is that as a user, you can now manage your web app just like you would a native app. You can install/update/uninstall the app and the app will also show up in the App Drawer as well as the Recent Apps list.
–Mozilla blog
Related Posts: